Tokyo Japanese Restaurant
★ OKCityCard Discount: 10% off
Offer valid for up to 1 discount per OKCityCard per visit; dine-in only; limit 4 people per discount; no alcohol included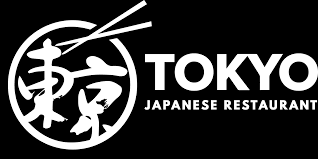 Visit: tokyookc.com
7516 N Western Ave, Oklahoma City, OK 73116
Hours:
Monday
Closed
Tuesday — Sunday
11am — 2pm, 5pm — 9pm
** Closing times subject to change
TASTE OF JAPAN!
Tokyo Japanese Restaurant
 

opened it's doors for the first time in 1987. Since then, we have been offering traditional Japanese cuisine and a full assortment of sushi in a warm and friendly atmosphere. Tokyo boasts in carrying only the finest in fresh fish and it's ability to create a variety of rolls. We also have a great selection of Sake. Tokyo invites you to experience the

 

real Japanese cuisines with unique flavors, textures and artistry.