★ OKCityCard Discount:
10% off (limit 2 guests per card)
Offer valid for up to 1 discount per OKCityCard per visit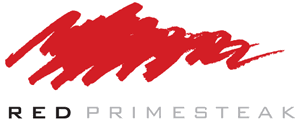 Red PrimeSteak is a modern fine-dining restaurant situated beyond the traditional steakhouse experience. Superb spice rubs, crackling crusts and other vibrant flavors create a steak that is unique and deeply delicious.
Our chefs proudly source steaks from Allen Brothers. Accompanying our grilled meats are delicious side items with unique takes on classic steakhouse fare.