Prism Specialties of Oklahoma | art
★ OKCityCard Discount:
10% off Retail Art Restoration Services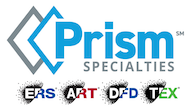 A disaster such as fire, smoke, water, mold, or mildew does not have to mean the end of cherished art, photos, or antiques. Trust the professionals at Prism Specialties of Oklahoma to restore precious pieces back to their pre-loss condition. We specialize in photo, art, and antique restoration in Oklahoma. Those who have experienced a disaster in their home or business can trust our industry-leading service team to handle diverse disaster recovery needs. We also provide routine art cleaning and maintenance services to home and business owners throughout the region.
Prism Specialties of Oklahoma works closely with insurance adjusters, contractors, and the insured to provide exceptional remediation, restoration, and preservation services and makes the process as easy and transparent as possible. If the art or item you need restored isn't part of an insurance claim, we also offer all of our services on a walk-in retail basis.
Contact Prism Specialties of Oklahoma today to be your art restoration expert.