★ OKCityCard Discount: 2-for-1 single tickets in the mezzanine and grand tier
Limit 2 tickets per card, per order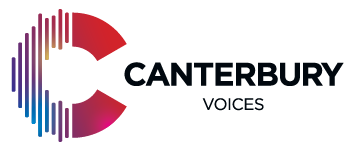 Visit canterburyokc.com
Canterbury Voices
424 Colcord Dr, Suite D
Oklahoma City, OK 73102
(405) 232-7464
Canterbury Voices was founded in May 1969 as Canterbury Choral Society, and met at All Souls Episcopal Church with 60 singers. Our first concert outside was a sold out performance held at the Stage Center in downtown OKC. Canterbury now performs in Oklahoma City's premier performance venue, the Civic Center Music Hall.
In 1997, Canterbury took the reins of the Children's Choral Society of Oklahoma, and grew into a four-choir, 200-voice educational organization. The 160-member Adult Chorus is the flagship program – the largest of its kind in Oklahoma. All singers are auditioned, most with extensive musical and stage experience, and come from all over Oklahoma.
Canterbury Voices collaborates with other arts organizations, including the OKC Philharmonic, Oklahoma City University singers, Oklahoma City Ballet, and Oklahoma City Jazz Orchestra, as well as many talented singers and musicians from around the United States, including Kelli O'Hara, Sarah Coburn, and Ron Raines.
In addition, Canterbury Voices strives to grow the catalog of new music by commissioning new choral works by composers including Stephen Paulus, Edward Knight, and Dominick Argento.
Canterbury Voices also shares a unique partnership with Oklahoma City University's Wanda L. Bass School of Music through the creation of a joint artistic position and music internships, fulfilling a combined vision for forming an artistic center in Oklahoma for choral excellence.