Common Place Books Edmond
★ OKCityCard Discount: 20% off
(Offer valid for up to 1 discount per OKCityCard per visit)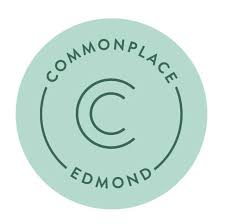 21 S Broadway
Edmond, OK 73034
Our shop was built by a group of friends who came together over a common dream to own a bookshop that was different from other booksellers. It was our hope that we could build a place where people could cultivate and share a lifelong relationship with books.
We specialize in building a flourishing environment for the life of the mind, and our shop bustles with the excitement of open minds and overflowing words. Our shop invites patrons to imagine, linger and question their world. We believe that books are a powerful medium to connect people to one another and spread ideas that matter.
Our selection is carefully curated and meticulously chosen to cast a wide net across time and cultures, while catching the attention of all ages and varied interests. We pride ourselves on having "something for everyone," and our books are often picked with specific patrons in mind. Visit our shoppe and don't see something you're interested in? Simply ask!